There are no universal solutions when it comes to wedding planning, but there are certain items that can be listed which will help you remember the possible tasks that need attention before your big day. Below you will find your ultimate wedding planning checklist which you could print and use on the go while making plans for the day you say "I do":
When you first get engaged:
Share the news with family and friends
Make the news public
Determine wedding goals & brainstorm colours and themes
Create a budget
Set a tentative date
Set your dream wedding venue
Select your wedding party
Choose a wedding planner (if applicable)
Make a guest list
Start a wedding website
Book photographers & videographers
Book officiant
Book caterer
Try on wedding dresses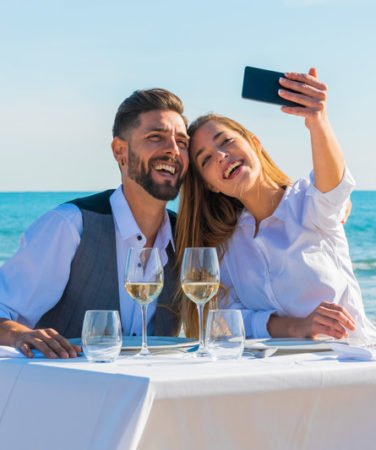 Six to eight months before your wedding:
Choose a ceremony and reception start time
Order save the dates & invitations
Take engagement photos
Block out hotel rooms & make reservations for any group activities (if applicable)
Book stylist & have a hair trial
Buy wedding dress
Decide on wedding attire for the groom and the wedding party
Book florist
Begin to book other vendors applicable to your wedding (e.g. photobooth, gin bar, etc.)
Book your rehearsal dinner location (if applicable)
Five months before your wedding:
Buy wedding rings
Send out save the dates
Book cake baker
Decide what DIY projects you must do and decide when it needs to get done
Four months before your wedding:
Buy/rent bridesmaid dresses
Visit the venue and plan your event layout
Set up your registry if you want one
Three months before your wedding:
Mail your wedding invites, including rehearsal dinner invites, and track RSVP's
Buy a guest book
Buy/rent men's attire & extras
Take dance lessons (if applicable)
Prepare decor
Discuss and choose what things you would and wouldn't like to include on your wedding day (E.g. Cake cutting, bouquet toss, etc.)
Start creating a job list for family and friends who will be helping on your wedding day
Start creating your wedding playlists (if applicable)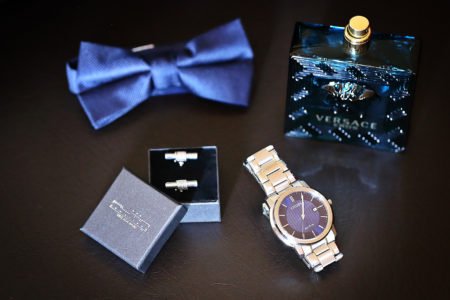 Two months before your wedding:
Plan transportation
Buy wedding favors
Buy wedding party gifts
Buy dress accessories
Order rentals & lighting
Get your wedding attire altered (if necessary)
Start writing or brainstorming your vows
Finish up any DIY projects
Get your paperwork in order (DHA Requirements)
Six weeks before your wedding:
Work on the seating plan
Have your final fitting
Prepare toasts
Finalize ceremony with your officiant
Confirm final payments
Finalize the items in your day-of timeline
Get engagement rings cleaned and get wedding rings ready
One month before your wedding:
Track down any missing RSVP's
Make escort & table number cards
Prepare thank-you cards
Go over your wedding timeline with your wedding planner, photographer, caterer,
and other vendors to get their feedback, and update accordingly
Finish up your wedding purchases and projects like menus and programs
Two to three weeks before your wedding:
Finalize your seating chart
Finalize outstanding details with vendors
Make your shot list for your wedding photographer
Make your song list for your DJ, and specify the order of your wedding party for introductions
Have a meeting with your wedding planner to go over all the final wedding details
Update and finalize your day-of timeline with information from vendors
One week before your wedding:
Send out a final timeline to all wedding vendors, and make sure they have directions to the venue, unloading info, and parking info
Make a packing list of things you want to bring to the venue, including a wedding emergency kit
Write out final checks for payments and gratuities for your wedding vendors
Have a wedding rehearsal (if applicable)
A couple of days before your wedding:
Drop off welcome goodies for guests at hotels (if applicable)
Buy any perishable food items that you are responsible for serving at the wedding
Start packing for your honeymoon (if applicable)
The day before your wedding:
Begin set-up at the venue as early as the venue will allow it
Hand over your planning material to your wedding planner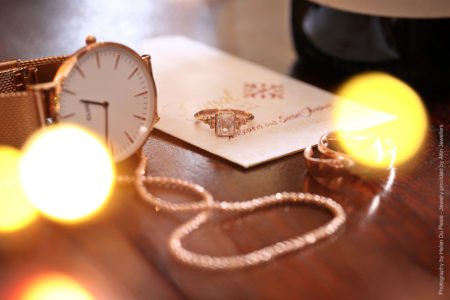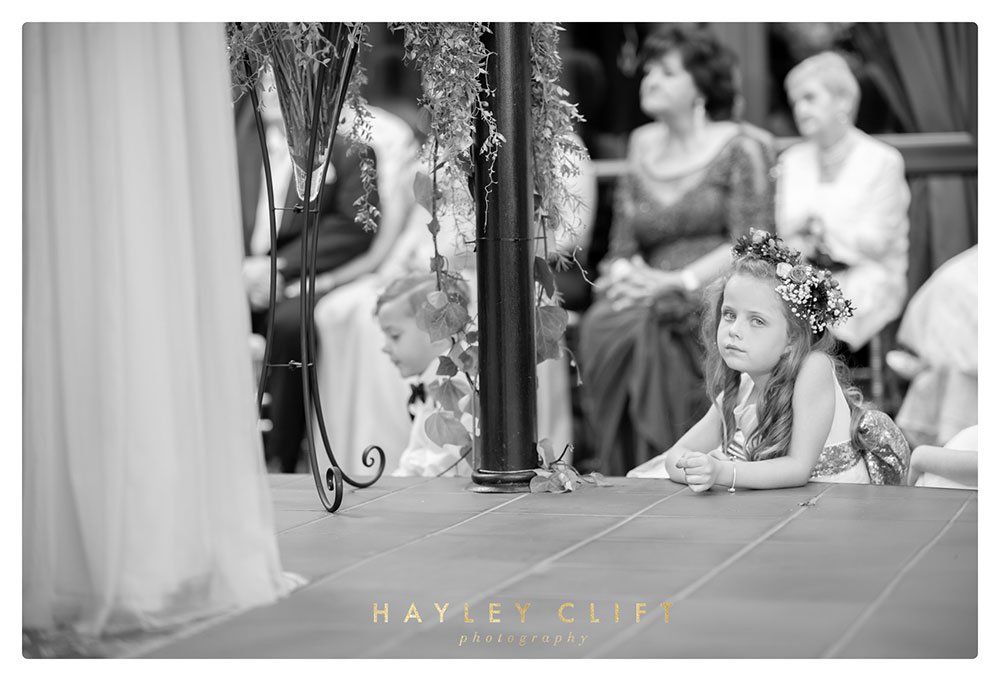 Get married, and enjoy every moment you get to share with your husband as well as your amazing guests
The day after your wedding:
Clean up, pack up, and enjoy being a newly married couple
Have brunch with your nearest and dearest (If applicable)
One to three months after your wedding:
Send thank you cards
Relish in the memories of your wedding day and enjoy your ever after – Congratulations!
Chantel set up this list while planning her own wedding (and then fixed it!) So you know pretty much everything is included that is supposed to be there!